This very talented man was born in Korea and was raised in South Korea.  Lacking the money for college, Jae took a job with a publishing company and worked for a daily newspaper in Seoul as an Illustrator.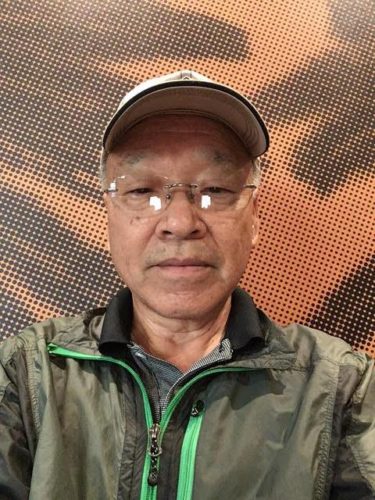 Jae moved to the United States in 1978 and in 1981 opened a printing and graphic design in Los Angeles.  Jae has two children and three grandchildren.  In 2004, after retiring, he and his wife moved to Laguna Woods without any idea of what to do once they arrived.  A tour of Clubhouse 4 motivated him to start pottery and sculpture.  Three and one-half years of sculpture classes at Saddleback College were followed by thirteen years of sculpture and drawing classes with the Emeritus program.
Recently he has become interested in abstracting the process and holds Picasso, Giacometti, Matisse, and Archtenko as some of his favorite artists. Jae's current hobbies include making rapid drawings while watching ballet dancers perform, in real time, on Channel 149.  A nearly impossible task!  
Line drawings and portraits with ballpoint pen absorb his time when not off to the art or ceramic studios in Clubhouse 4 to do his work.  Research and enjoyment take him to the neighborhood libraries to take a moment to savor the gorgeous art books available.
A more comprehensive look at Jae's fabulous artwork can be done by going to the following links:
Drawings.
https://www.flickr.com/gp/147837807@N06/699Q2K


Sculpture